28th Annual Braves Tournament
Thursday, December 27, 2018 to Sunday, December 30, 2018
---
28th Braves Athletic Club Christmas Tournament
Presented By The Summit Collectible Show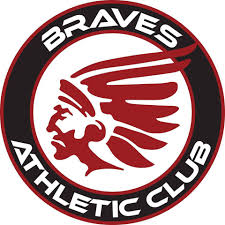 December 27th to 30th, 2018
All Games to be Played at Clareview Rec Center
Tournament Sanction #
HA-18327606 (Novice Minor)
HA-18327607 (Novice Major)
HA- 18327608 (Atom)
HA-18327609 (Pee Wee)
We are currently accepting applications for the following divisions.
Novice Minor Showcase (each team will play 2 games) $300.00
Games will be played as per Hockey Edmonton Guidelines
(All Teams will Play 4 games for the Following)
Novice Major Tier 2,5 $775.00
Atom Tier 3,5,6 $815.00
Pee Wee Tier 1,5 $995.00
We are Currently looking for teams in the Following Categories
Novice Major Tier 2 (3 Teams) Novice Major Tier 5 (1 Team) Atom 6 (1 Teams) Pee Wee Tier 1 (1 Team)
If your team would like to Register Please Email Brave Tournament Director.
- Player of the Game Awards
- Medals presented after Final Game
- Swag for the Kids!
- New This Year There will be an onsite Raffle for some Fantastic Sports Memorabilia items up for Grabs.
(Full Prize List Below)
For all inquires please contact
Mike Wells
(C) 780.271.5020
Email: tournament@braveshockey.ca
A Huge Thank You to our Sponsors
GOLD